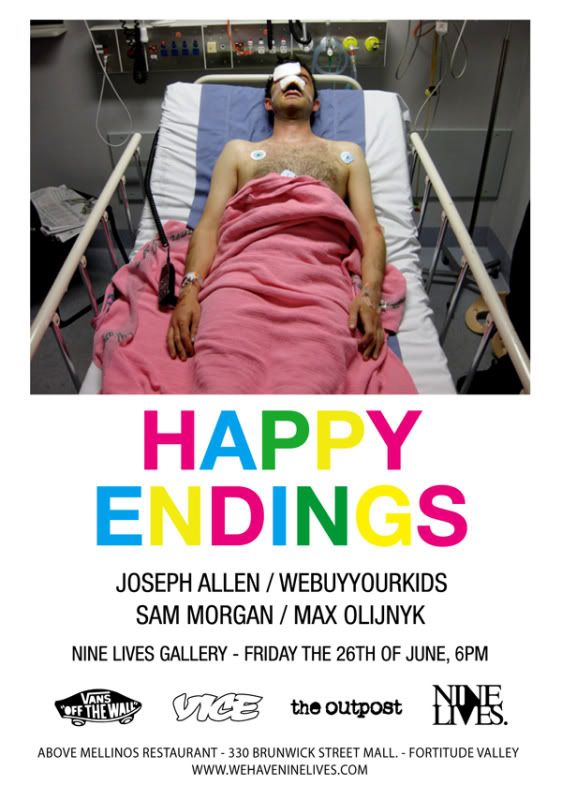 With only 9 days to go to the show, things are looking pretty awesome.
Just working a raffle for SKATEISTAN and it wll feature heaps of product from VANS, CARHARTT, SEVEN SKATES, PROJECT DISTRO, PASSPORT and more.....so make sure you buy a ticket at the event.
Also.. some of you may not be aware, but we are having another show, the night after at
NINE LIVES
(flyer above).
We are flying up the artists from Sydney and Melbourne for both shows and their "HAPPY ENDINGS" group show is looking to be amazing, oh yes and you can meet the artists!
More info up soon on the NINE LIVES blog (
HERE
).