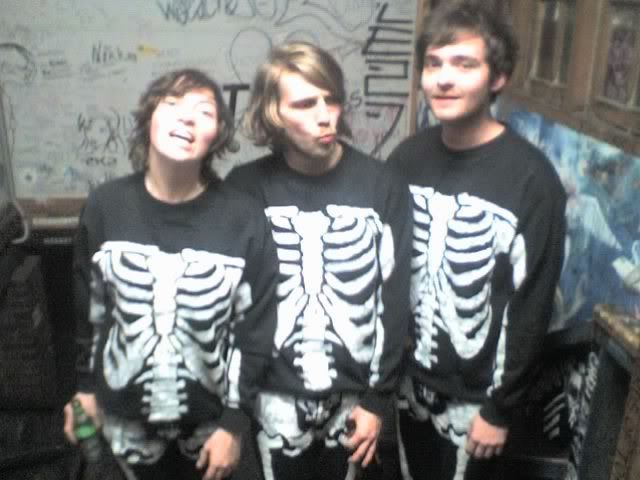 The word is out!
YES...We can now tell you, I Heart Hiroshima (pictured above) will be the final band added to the bill for our event "i used to skate once"4 on the 26th June.
They played a corker set last night at The Zoo, had heaps of fun.
Jay Mask painted their rad skeleton suits for the gig!
Nice!
http://www.myspace.com/ihearthiroshima