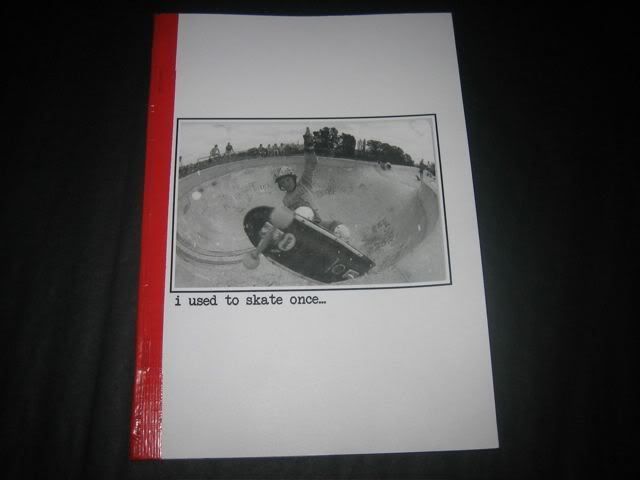 The zine is a thirty-page photo documentation of the last three years of the blonde venus/the outpost "I used to skate once" art show. It features the artists, bands, flyers and good times.
It will be on sale at the show for $4!
Thanks to Alex Gillies for putting this together!